Request an account to my protected part of my web
If you want an account to my password protected part of the web, where the genealogy pages also contains now living persons, do like this:
Click here to open a page where the form shown below is (opens in a new windows).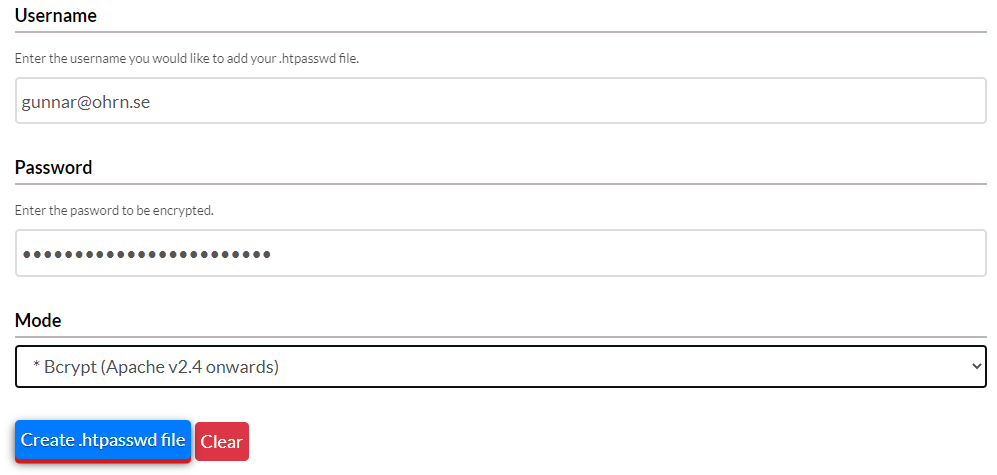 Select your email address as user name and select a password of your choise, and fill in these in the form. Change mode to BCrypt Click on Create .htpasswd file




Now copy the row that was created above your username (marked with yellow in the picture) and mail it to me.
You also need to explain for me how we are related, or the person(s) you are related to.
This way you get a password of your own choise and you are the only one that knows your personal password.
If I approve your application for password I will send you a mail on the mail address you use as username..